The New York Comprehensive Hemophilia Treatement Center has a rich history of research, both basic and clinical. Patients participate in single-center and multi-center trials of novel therapeutic agents, supported by the Clinical & Translational Science Center (CTSC) and overseen by the Institutional Review Board of Weill Cornell Medicine.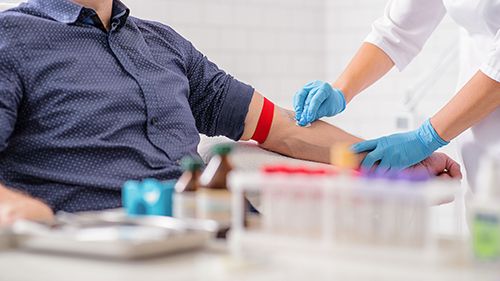 Research provides an opportunity for patients, families, physicians and scientists to better understand the rare diseases such as inherited bleeding disorders.  Participation in clinical trials help us to better understand, manage, and potentially to explore new treatments options.
We offer clinical trials that are that may be led by our center, or in collaboration with other institutions and pharmaceutical companies.
Weill Cornell Connect
Weill Cornell Connect is your patient portal that offers you personalized and secure online access to your medical records and the ability to manage your healthcare. Through Connect, you have access to test results, online appointments, communication with your provider's office, and after-visit summaries.